Meow! I should probably introduce myself- I'm Laura, a fashion historian and photographer in New York. I write on my own blog, Sighs and Whispers, about fashion, costume history and photography, and a month or so ago Cherie asked me to start writing some guest posts for her. Of course I was overjoyed at the opportunity so I'm finally starting now.


It is likely that everyone who is reading this has some interest in vintage- whether you've come across this blog due to a celebrity wearing some vintage piece, or from Shrimpton Couture's work with the Zoe Report, or are a die-hard vintage fan I always find it important to look at why wearing vintage is such a great choice. I'm sure many of us who dress in vintage have different reasons for doing it, but I'm sure at the base of it all is personal expression. It is one thing to slavishly follow fashion, and another to dress how you truly want to. It is definitely possible to dress individually in only new clothes, but I'm sure I'm not the only one who can go from shop to shop without seeing a single thing to buy. I've worked in retail and for a designer so I understand that stores need to buy what sells and designers need to make what sells, but that doesn't always allow for the greatest creativity. The fact that I can go into a vintage store with several other girls, and we can all emerge with completely different and wholly personal outfits makes it so special to me.

Even when we are seeking to create our own personal styles, most of us look to the past for inspiration. I adored

Vogue Paris

's September issue as all of the editorials were based on style icons of the past, and all of these looks could be easily reinterpreted with more era appropriate vintage pieces, which will likely be much less of a burden on your bank account than these high end designer ones.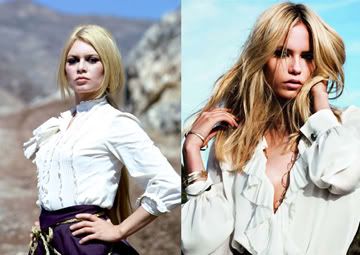 Natasha Poly as Brigitte Bardot, by Mario Sorrenti.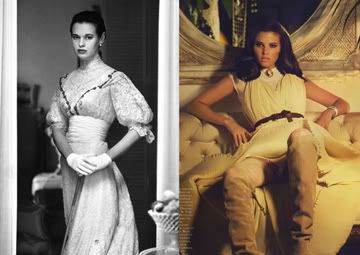 Lara Stone as Gloria Vanderbilt, by Mert & Marcus.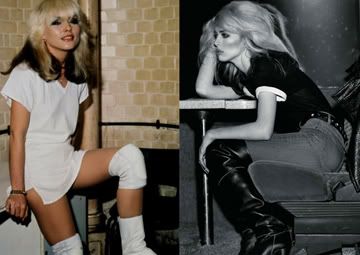 Raquel Zimmerman as Debbie Harry, by Alasdair McLellan.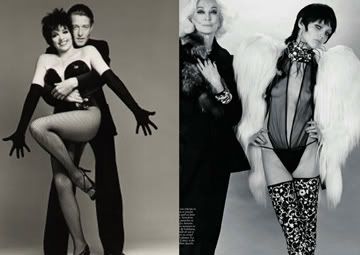 Sasha Pivovarova as Liza Minnelli, by Bruce Weber.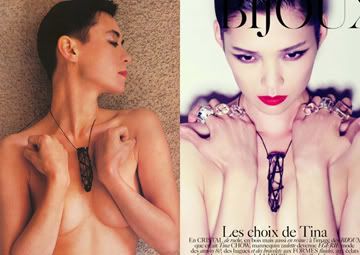 Tao Okamoto as Tina Chow, by Paola Kudacki.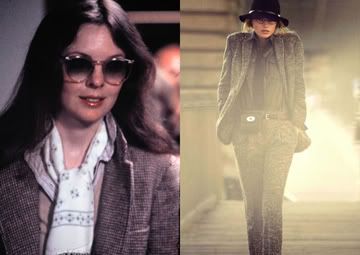 Anna Jagodzinska as Diane Keaton, by Mikael Jansson.



Edit: I fixed the link!