How can a not post this in it's entirety?
The Glamourai shows us once again why I so wanted to have her do a exclusive capsule collection for Shrimpton Couture!!
The piece featured in this post is on its way right now!!
________________________________________________
marie antoinette left me wondering... what other ingenues had exceptionally enviable aplomb?
modern movie mademoiselle holly golightly,
that's certain.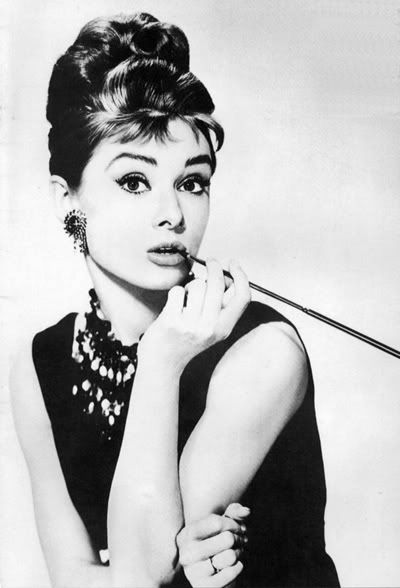 who can forget breakfast at tiffany's
? it's one of those films i'd like to watch incessantly looped & projected onto a high white wall - sound off - like a moving editorial in a larger-than-life magazine.
you see, if it weren't for audrey hepburn's whimsical yet practical costumes, designed by hubert givenchy
, it might not occur to me to consider tulle tutus and sequin vests to be daywear...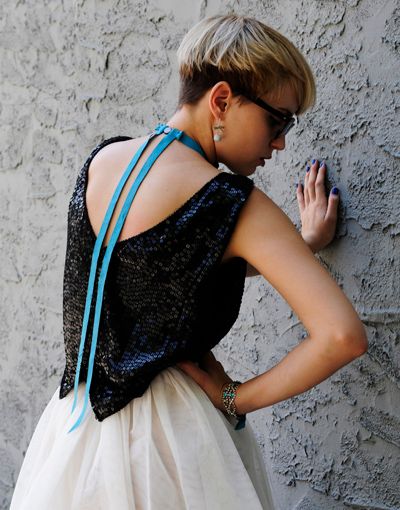 ...
but i do.
what stylish films do
you
love? let's make a list.
which fancy flicks rival french vogue?
who never goes out of style? what else? what else!
h+m
skirt (this one could go either '
antoinette
' or '
audrey
' ~ prepare to see a lot of it this summer!),
prada
shoe boots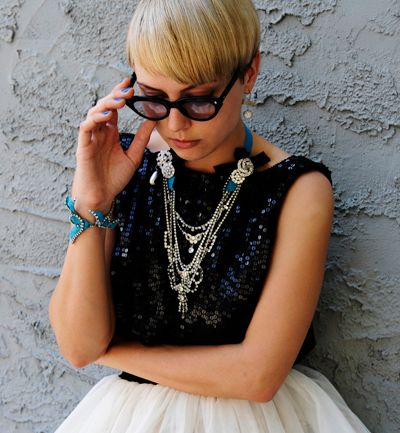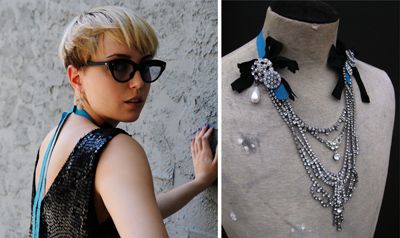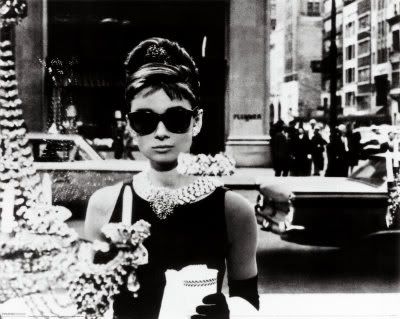 the village idiot
mentioned that she likes to watch 'pretty in pink' while crafting. which film fuels
your
imagination? help me brainstorm, and
who knows?
it could inspire the next costume - mine
or yours
!
_____________________________________
To pre-order your Glamourai neck piece contact me!!